ELIAS HARTER
1821-1898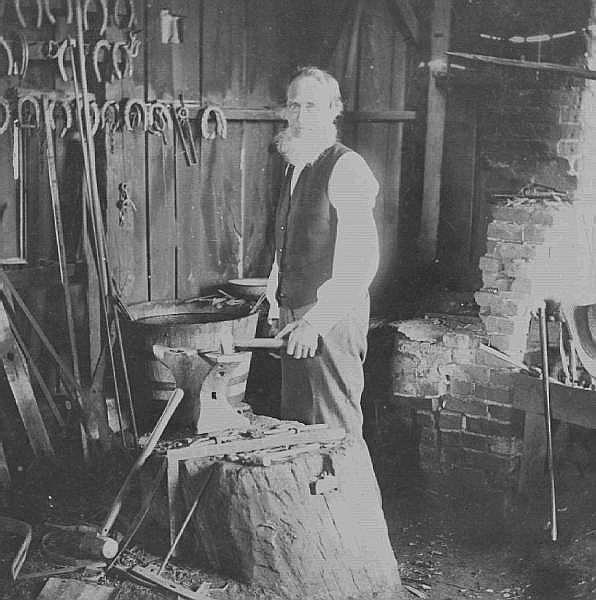 ELIAS HARTER
Elias Harter, b. 5 Nov 1821, Butler Twp., Darke County., OH. d. 17 Sept 1898 near New Madison. married Gertrude Biddle, 26 Dec. 1844.

Son of David and Sarah (Boone) Harter. David Harter, also a blacksmith, was one of the married sons of Francis Harter, and one of the first settlers of Butler Township.

Elias Harter was a farmer and skilled blacksmith. At the age of 40, he volunteered for service and spend his 100 days with the Union Armies in the State of Virginia. Elias was a most active citizen in Butler Twp., and the New Madison community. As a blacksmith, he probably re-laid more plows than any other man in Darke County. He helped settle many estates. He was one of the founders of the German Reformed Church in New Madison. As of 1973, the building he helped promote as a meeting place still stood as a private residence on East Washington Street in New Madison.

Photo Courtesy of Robert Harter.


Back to Darke County Photo Gallery